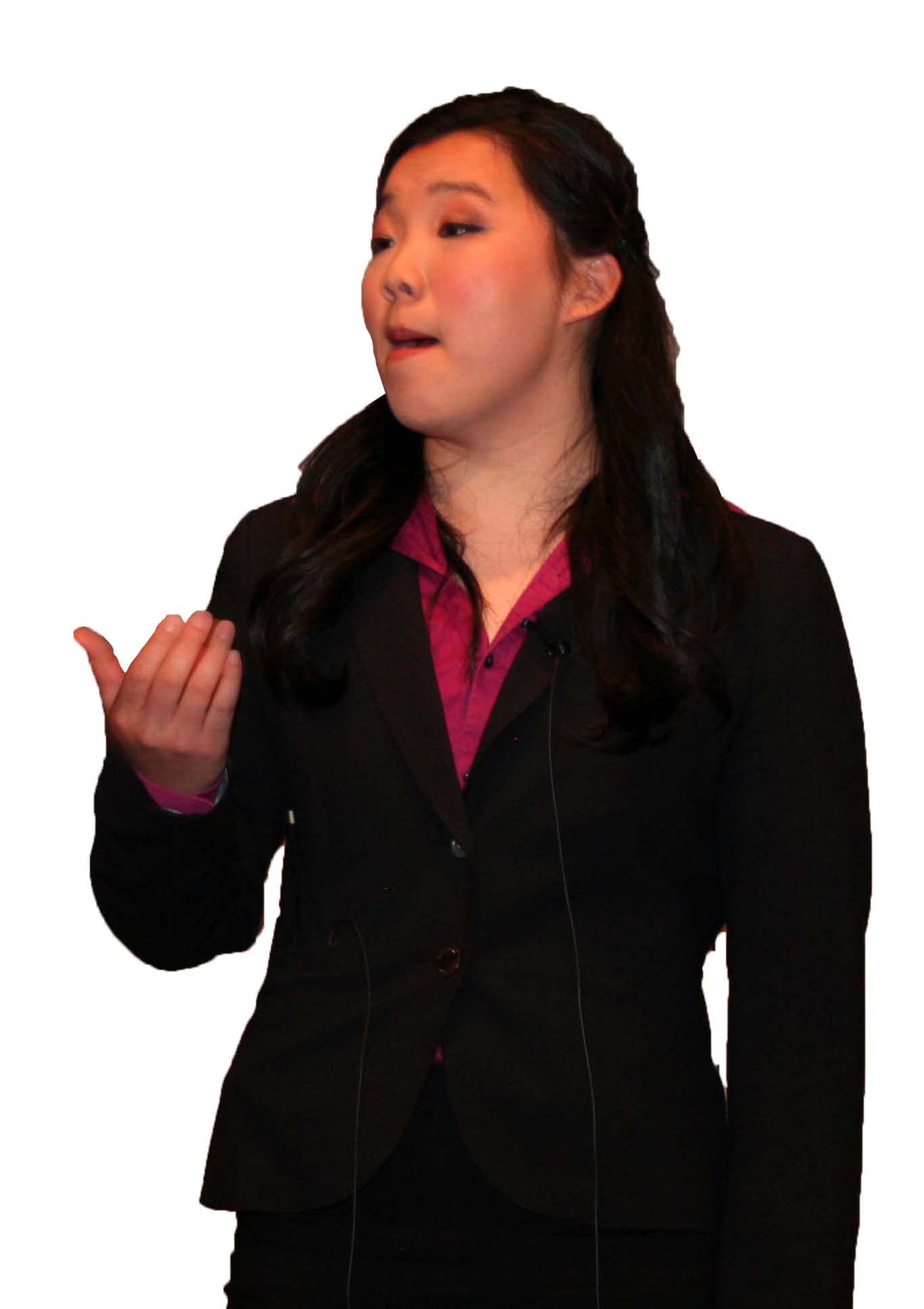 Speech Trek is an annual AAUW California speech tournament featuring a different topic relating to gender equity issues each year.
Speech Trek culminates with three top statewide finalists performing their five-minute speeches at the AAUW California annual meeting in April for cash prizes.
Alhambra-San Gabriel Branch seeks out and sponsors local high school students in Speech Trek.
The branch competition is held in January or February each year.
Sabrina Sy, our branch's 2017 entrant in the Eleanor Stem Allen Memorial Speech Contest, was awarded third place at the state-wide final competition, held during the April 22 AAUW CA Annual Meeting in San Mateo.
Sabrina delivered her speech on "Is it Time to Pass the Equal Rights Amendment" to about 120 attendees. A sophomore at Mark Keppel High School, Sabrina received a $500 stipend for her future studies.
The first Speech Trek final competition was held at the April 2007 state convention. This year's competition was the toughest in the ten years of the speech contest. There were a record number of entrants, and the quality of the finalists' speeches was unexcelled in the contest's history.
Our branch has participated every year and has had finalists place among the top three on six occasions: Peggy Truong (3rd in 2007), Tiffany Chia (3rd in 2008), Alexandra Lossada (2nd in 2009), PavinTrinh (1st in 2013), Sharon Lu (1st in 2016) and Sabrina Sy (3rd in 2017).
First place was awarded to Nikhita Gopisetty, a sophomore at Oakwood High School in Morgan Hill. Second place was awarded to Sarah Murphy, a senior at Whitney High School in Rocklin. This year's 4th place winner is Jocelyn Tzeng, sponsored by the La Mesa/El Cajon Branch, and 5th place is Kathy Le, sponsored by the Sacramento Branch.
You can watch and listen to Sabrina's speech, as well as those of Nikhita and Sarah, on the AAUW California website (aauw-ca.org).